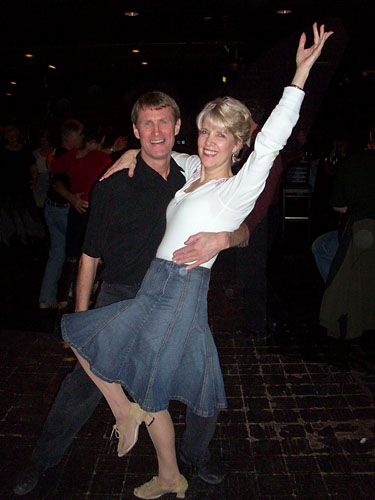 Hello from Jan and Lou
Welcome to the official web site of Jan Kepner and Lou Chatroop.
This is your go-to place for anything that we might have going, anything we wish to communicate to our family and friends, or anything connected to our various social circles.
This site is also your secure portal to any private events that you may have been invited to attend.
Jan and Lou
Open Portals:
Dance Web Site
Night Club Two-Step Lessons
3 consecutive Sundays at 4:30 p.m. starting September 23 at
Ballroom City in Villa Park
Learn more at our Dance Web Site
News:
Night Club Two-Step Lessons
See above.
Site last updated: September 7, 2012
Private Portals: